Developing better experiences for your brand!
Our developers and designers specialize in building websites and applications that not only deliver increased ROIs; rather, we include the best SEO practices to make it brand-centric and user-oriented. At PARALLAX360, we perform a thorough analysis of competitors' approaches and methods to give your brand a competitive edge. Having years of experience in developing custom-made applications and websites, our experts deliver quality solutions that contribute to developing long-term relationships.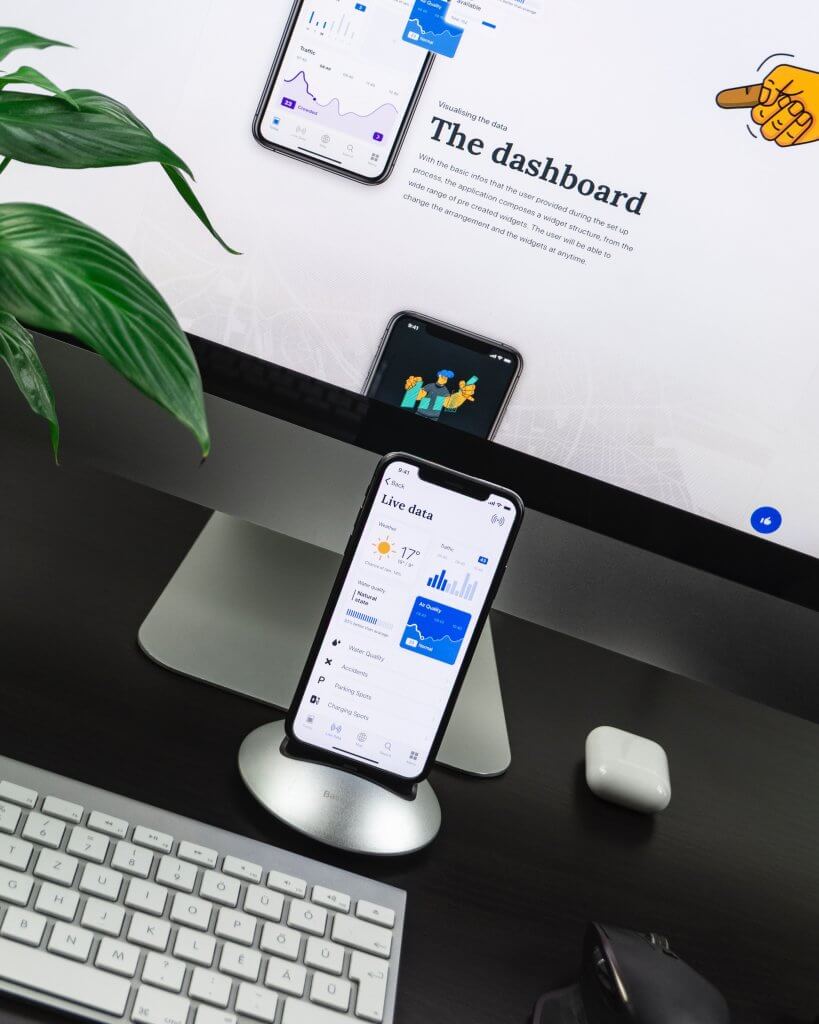 Bringing a flexible and one-size-fits-all development approach!
Our approach is aimed at providing the clients with innovative and responsive designs that enable increased user engagement and support accessibility through all types and sizes of screens and devices. Where our developed sites and apps fit every possible mold, the intuitive design contributes to enhanced user experience while ensuring improved human-to-machine interaction. PARALLAX360's team of developers offers significant expertise in multitudes of programming languages, varying categories of development platforms and agile development frameworks.
Maximize your advantages through our services!
We build purposeful experiences to elevate your brand image!
Mobile applications:
Be it iPhone, Android or Windows applications; our experts make sure that the developed app not only meets the user needs; rather, it also goes well with the preferred platform's ecosystem. By using advanced frameworks and app-building strategies, we ensure bug-free, efficient and robust mobile applications and solutions. Try our mobile app development services now!

Website development:
From documenting the user needs to identify the right UI elements, our experts excel in fashioning highly personalized websites. Our website development services choose every aspect on the basis of branding requirements, design layout, and scheme.

Landing page:
The sole motive of the landing page design is to improve the marketing campaign by calling to action. The simpler the landing page, the better the conversion rates. Our experts make sure that not only your landing page adds value to your lead generation; instead, it also helps in developing reliability and defining usability.

Web POS:
POS is a single objective focused solution that offers higher business scalability. Our POS solutions not only provide business innovativeness; rather, they also maximize business benefits and returns on investments.

Speed optimization:
Where slow speed brings drastic impacts on your overall business reputation, it also affects the user engagement. From optimizing the design elements to refining the caching strategy, our comprehensive services guarantee a significant improvement in your brand's online presence.

We develop for better brand performance:
Where technology is changing the models of development, the strategies and frameworks are also evolving with these changes. Being a leading website development company, our team analyzes every aspect and factor that could contribute to fine-tuning your brand's online visibility and performance. From scaling up the growth of your brand to escalating the overall business development process, our clients have the guaranteed advantage of higher lead generation and conversion and leading position in every search engine results page.

Ready to do something remarkable with your brand?
Get a quote on your project