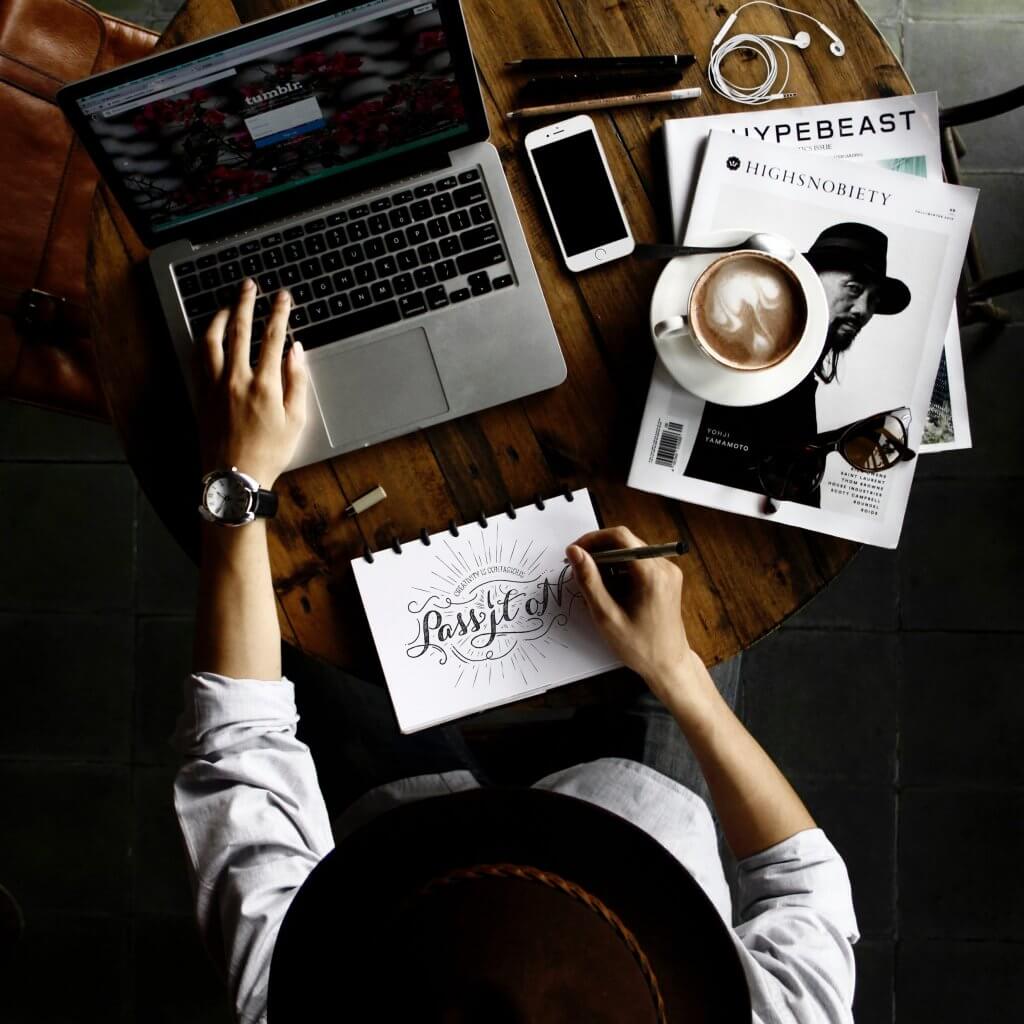 Combining creativity and strategies to build brands!
Creating business identities to power through business development:
The right branding strategy is probably the only instrument you need to get your business recognized in this fiercely competitive business and marketing world. A well-structured branding process is all you need to help your brand in gaining the leading position. From establishing an easily recognizable name and identity to telling a compelling brand story, a well-thought-out branding strategy can do all that and much more!
At PARALLAX360, our technologically advanced approaches make sure that your profile ranks the highest on the SERPs. Our social media marketing campaigns not only add value to your brand; rather, it keeps the audience engaged with it.
Sketching out your business success story
The customer of today's business world is more distrustful of the brands than ever before. With tons of brands providing similar services and products while promising high quality, we make sure to provide you with authentic and unique brand identity. Where coming up with a great brand identity might be a challenging task, our professionals and experts understand what goes into formulating an eye-appealing brand identity.
We cover the various aspects of branding, including brand strategy, brand identity design, and effective marketing. From differentiating your business from the competition to targeting the right audience and effective message communication, our experts specialize in taking your brand to new heights.
We provide you with dynamic online experiences and create tailored branding strategies to give your international business recognition. Our marketing specialists and experts gather insights about your business goals, objectives, values and culture to make you stand out in the niche industry and market.
Tell your brand's story with us!

The success of any business is the ultimate outcome of a great branding and marketing strategy. Our well-thought-out plans and accurate implementation are all you need to leave a lasting mark in the digital business and marketing worlds. Here's how we can help:

Logo design:
Great logos symbolize great brands. At PARALLAX360, we provide you with an amazing logo design that will give your business a recognition. Our creative team transforms your ideas and visions into brand aesthetics and well-crafted business messages.

Brand collateral:
As a full-service digital marketing and branding agency, we at PARALLAX360 understand the importance of the strong bond between the business and customers. We develop business assets that can help your brand in powering through and standing out in the highly tough and competitive business world.

Brand identity:
Here at PARALLAX360, we know what it takes to introduce uniqueness in a brand. With a skill of storytelling and creativity, our team of experts combine creativity and strategic planning to come up with a genuine and distinguished brand identity.

Your ultimate marketing partner in the digital realms: 
At PARALLAX360, our experts and marketing professionals build brand identity while creating the brand's buzz; you need to keep the audience engaged and grow your customer base. Here at PARALLAX360, we understand that every brand is unique, and each brand has its own set of specifications and requirements. Our team of experienced creative and experts make highly-targeted and customized marketing strategies for each brand. We ensure brand consistency across all different digital platforms and marketing channels.
Ready to do something remarkable with your brand?
Get a quote on your project